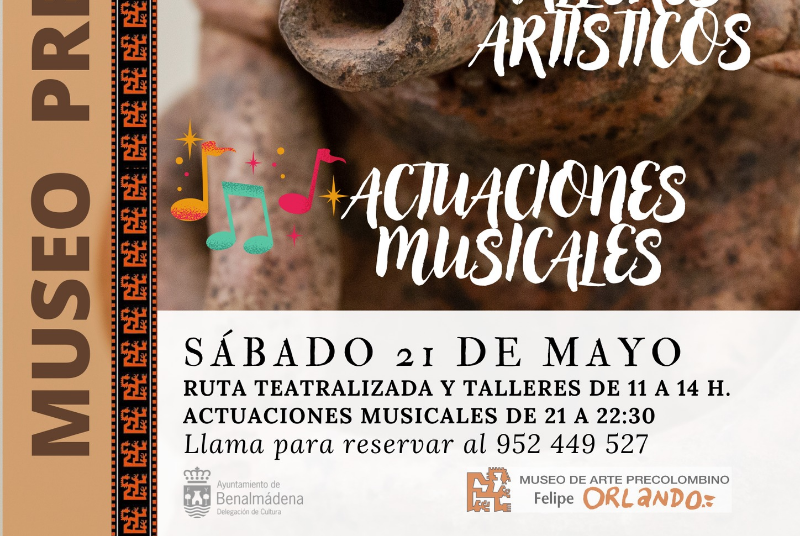 This Saturday May 21 we celebrate International Museum Day with activities for the whole family, in the morning from 11:00 we will enjoy: Parades
Theatrical route of the Museum
Artistic and musical workshops And at night, at 9:00 p.m. in the Plaza de las Tres Culturas, we offer you musical performances by: Mariachi Costa del Sol
Cuban trio Ajiaco Son When? 21.05.22 from 11:00 Where?
Felipe Orlando Museum of Pre-Columbian Art/Plaza de las Tres Culturas How can I participate?
Free participation. Registration will be necessary for the theatrical routes in the Museum 952449527 We are waiting for you!