LAUBELIN TRIO: THE WIND THAT MOVES US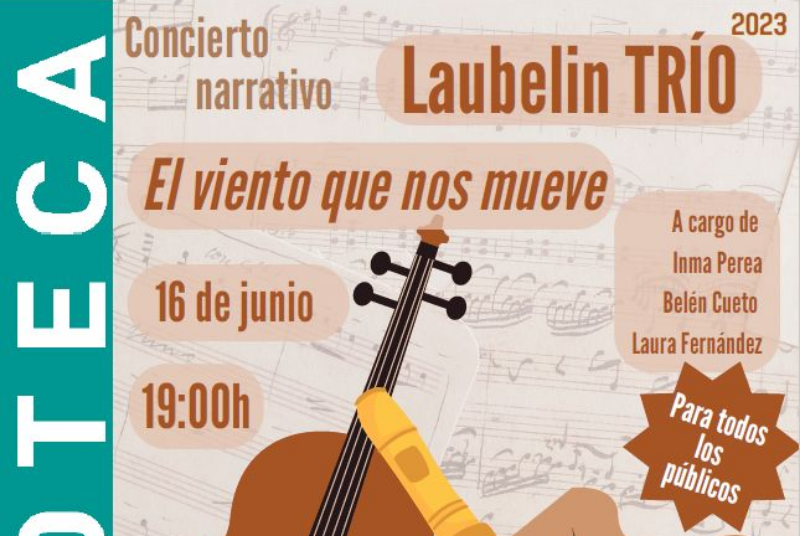 LAUBELIN TRIO: THE WIND THAT MOVES US
7:00 p.m.
Narrative concert, where the soft movements of Satie's music will invite us to look up to the treetops. Among them will pass the romantic wind of pieces by Lefebvre and Farrene, taking us to overseas lands. Laubelin is made up of Inma Perea on flute, Belén Cueto on cello and Laura Fernández on piano.
For all audiences.
Free places until full capacity.
With the collaboration of the Delegation of Parks and Gardens.