AT THE LIBRARY EVERYONE COUNTS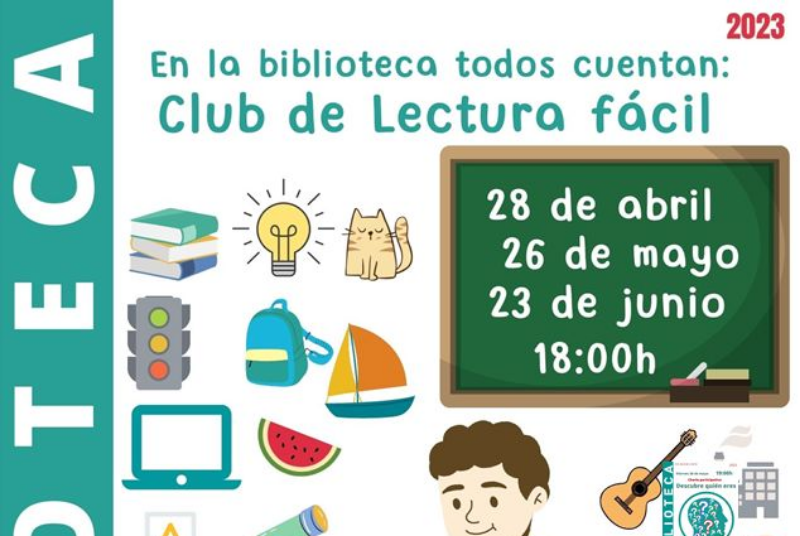 AT THE LIBRARY EVERYONE COUNTS: EASY READING CLUB
6:00 p.m.
Reading club aimed at groups at risk of social exclusion, especially those who have temporary reading difficulties (immigration, late incorporation into reading, poor schooling...) or permanent (learning disorders, functional diversity, senility... .).
An inclusive club for people aged 16 and over. Its mission is to contribute to the improvement of their living conditions, favoring access to culture, literature and information.
This workshop is part of the Sustainable Libraries Agenda 2030 project.
Limited places. Pre-registration in the Library from 06.09.2023.