READING CLUB MEET THE CLASSICS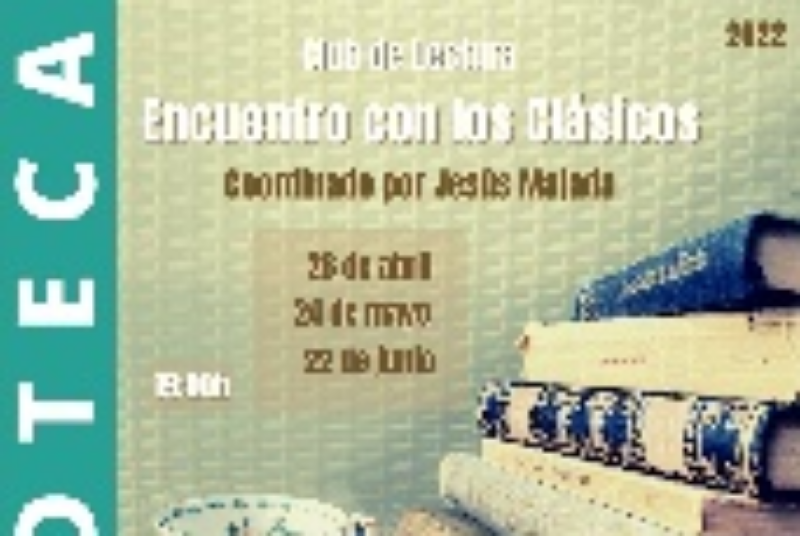 READING CLUB ENCOUNTER WITH THE CLASSICS, coordinated by Jesús Majada
7:00 p.m.
Spanish reading club where books are analyzed that, due to their literary value, relevance or influence, are considered classics of Literature. Angel Ganivet's Spanish Idearium will be discussed.
Limited places. Pre-registration in the Library.